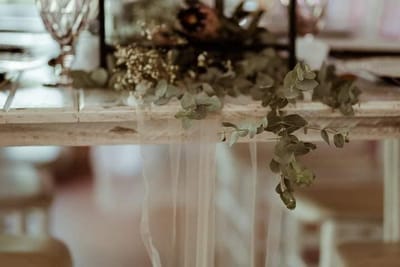 JCPS & EVENT'S MANAGEMENT is an Events planning and Services Company focusing on anything from Corporate Events to Weddings, Birthdays, engagements, anniversaries, stag and hen parties, International Corporate Services, Corporate Incentive packages and much, much, more.
CORPORATE EVENTS THAT REALLY MEAN BUSINESS.
While we've cemented ourselves as a firm favourite of the property industry over the last seven decades we're equally at home arranging product launches and corporate events for all other kinds of businesses.
That personal touch runs right through our event-planning service, from start to finish. Your event matters to us – it's our reputation on the line, after all – so even when the curtain comes up on the day or night of the event, we'll be right there beside you, making sure everything runs smoothly.
Our innovation and our eye for detail are unrivalled in the event-planning industry, and we're more than happy for it to be challenged. So, if you have an idea for your event, no matter how big, we'll help you realise the dream.
Started in 2011 by Riana Roux, Event Planners has grown into one of the most respected and recognised names in the event planning industry.
The company is founded on Riana Roux marketing background and vast industry experience, and indeed it was while working for few years' party planning business that Riana first spotted a gap in the market for property launches.
In the five decades since, Event Planners has grown immeasurably, thanks largely to the development of a strong client base that includes many of the biggest names in property.
WHO ARE WE
Our tents are simple to install in almost any location imaginable.
Stretch tents are an alternative to traditional marquees that do not offer the same flexibility of shapes and design that a stretch tent does.
Stretch tents allow you to have your event in any location of your choosing for the creation of your perfect memory.
Selecting the right company from which to hire the Catering Equipment, Cutlery, Crockery, Glassware, Marquees, Tables, Chairs and Linen is almost as important as getting the table seating plan right.
When you hire from JCPS&Event's, Function and Decor Hire you can rest assure that your table settings will look fantastic, thanks to our quality Cutlery, Crockery, Glassware and Table Linen ranges. There will be sufficient tables and chairs to seat all your guests under one of our Marquees for hire.
We have everything your need for hire at JCPS&Event's, Function and Decor Hire and we offer the added benefit of advice gained through many years of function hire service throughout the Gauteng areas.
JCPS&EVENT'S STOCK A LARGE VARIETY OF FUNCTION HIRE EQUIPMENT.
DJ, Photo Booth, Round Tables, Rectangular Tables, Wooden Tables, Plastic Chairs, Wimbledon Chairs, Tiffany Chairs, Event Flooring, Dance Floors, Fairy Lights, Ambient Lighting, Cutlery, Crockery, Tableware, Glasses, Table Linen, Chair Covers, Large Variety Decor items and much, much more.